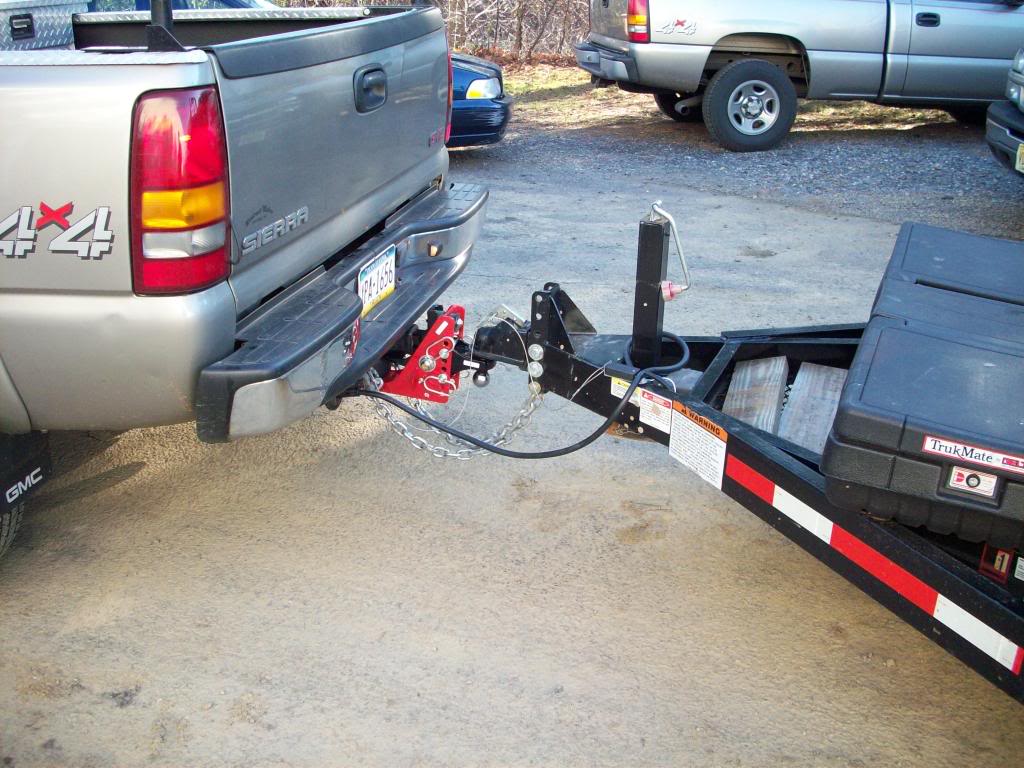 Our Mission
We are on a mission to make towing smoother and safer

We are located in Arthur, ND and manufacture bumper mount air receiver hitches for pickup trucks, cushioned ball mounts, air trailer tongue couplers, the gooseneck surge air hitch & coupler, gooseneck extensions for short bed pickups, the shift lock gooseneck coupler, air equalizers, sway control ball mounts and multiple ball mounts from drop hitches & raised to drawbar & pintle.
Some of our products include the original Shocker Air Receiver Hitch, Shocker HD Air Receiver Hitch, Gooseneck Surge, Trailer Tongue Pintle Ring, Shocker XR drop and pintle hooks, Shocker Impact cushion ball mounts, Shocker XRC cushion hitches, the 30K patent pending Shift Lock gooseneck coupler and the patent pending Shocker Hitch Air Equalizer for weight-distribution hitches.
Shocker Hitch Story
The Story of Travel Lite and the Shocker Hitch. Travel-Lite started January 1st 2000. Prior to that, Bob Sagen, President of Travel-Lite, owned a company called ProChassis. We manufactured race cars and sold approximately 60 to 70 cars a year since 1985. Bob personally raced cars and had done that for about 30 years. Through the course of racing all those years, he pulled trailers for many thousands of miles.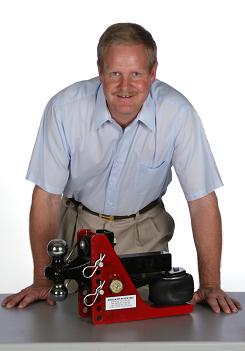 Back in 1990, Bob purchased a 1 ton truck with a service body on it. He thought this would be the perfect tow vehicle and it was except for one thing; it had a very stiff rear suspension which in turn had a tendency to break and crack the welds on the tongue of his trailer. That inspired Bob to get creative and weld up a hitch that had a coil spring on one end, a pivot in the middle and a hitch ball on the other end. Viola, the welds stopped cracking, the trailer rode better, towed better and Bob was happy. Bob used it for a number of years, finally the truck got old and wore out, Bob sold it and that was that.
In the year 2000 Bob sold ProChassis and started Travel-Lite and began to build car trailers. He found himself back on the road delivering trailers, wishing he had that old hitch back. This made him take notice that if he had this problem of a jerky bumpy ride, that most people towing trailers also have the same problem. Therefore, Bob set out to develop a new and better hitch. The first few attempts worked but were not adjustable for various loads. After three years of testing and improvements, Bob decided to use an air bag as the cushion, now the user can adjust air pressure for various loads and the bumpy, jerky ride is gone.
Bob Sagen
We are here to help. Contact us anytime
Jobs in Arthur, ND
Full Time Assembly, Packaging & Shipping Workers – Arthur, ND at Shocker Hitch